Paradise Grime Busters
Commercial and Residential full structural cleaning services from the top down.
REQUEST A QUOTE!
Our team of technicians have the equipment and expertise to clean all types of materials and textures safely.
Electrostatic Disinfection
Soft Wash House Washing
Soft Wash Roof Cleaning
Gutter Cleaning - Inside & Out
Concrete Cleaning & Sealing
Wood Deck & Fence Restoration
Viny Fences, Railings & More
Learn More
Electrostatic Disinfection
Soft Wash Building Cleaning
Drive-Thru's & Dumpster Pads
Gas Stations & Car Washes
Schools, Playgrounds & Parks
Parking Garages
Stadiums, Tracks, Tennis Courts & More
Learn More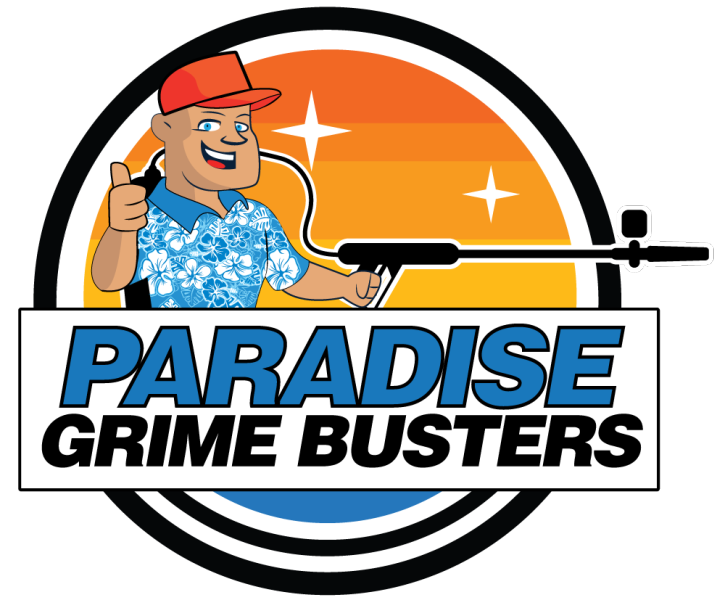 ABOUT US
At Paradise Grime Busters, it's our job to know clean.
We offer a variety of residential and commercial pressure washing services including siding and roof washing; driveway and pavement cleaning; boat, RV, and vehicle washing; and so much more. Our team of experienced cleaning technicians are here for all your exterior and mobile cleaning needs in the Davie, FL area. Contact us today for additional information, to request a free-estimate, or to schedule your next cleaning project.
What ever your project and budget, Paradise Grime Busters is ready to help you tackle your outdoor, mobile, and automotive cleaning needs.